Hamakua Chocolate Farm
Explore • Taste • Experience
Explore and Taste

Cacao Farm tour and Chocolate Tasting
Experience

Hands-on experience on a chocolate farm
Farm Stay

Want to be surrounded by chocolate? Stay on a chocolate farm!
Smell the youngest earth on the planet
We live on the slopes of a dormant volcano called Mauna Kea- "The White Mountain" on Hawaii Island. At the south of the island, the lava adds new soil to our island daily, making it the youngest earth on the planet.
Hawaii is the only state in the US that Theobroma cacao- the chocolate tree grows. The optimal growing conditions, nightly rain and rich deep volcanic soil contribute to the unique terroir that defines Hamakua Chocolate. Unlike other parts of the island where the trees must be irrigated in lava or unnaturally bake in the relentless sunshine, the Hamakua coast is blessed with frequent overcast days, and nightly rains that naturally irrigate our trees.
Taste the cacao fruit
Yes, the cacao fruit is delicious and tastes NOTHING like chocolate! It is a sweet, slightly floral and delicious nectar that coats your tongue and makes you think of a tropical island. Nothing is like sampling this special taste straight from the tree. In fact the fruit ferments so quickly that it is rare to find outside of a cacao field.
Relax by our river
Aleamai Stream flows year round, providing a soothing soundscape to our farm and gardens. Dip your toes in to cool off and enjoy the birds and wildlife surrounding you.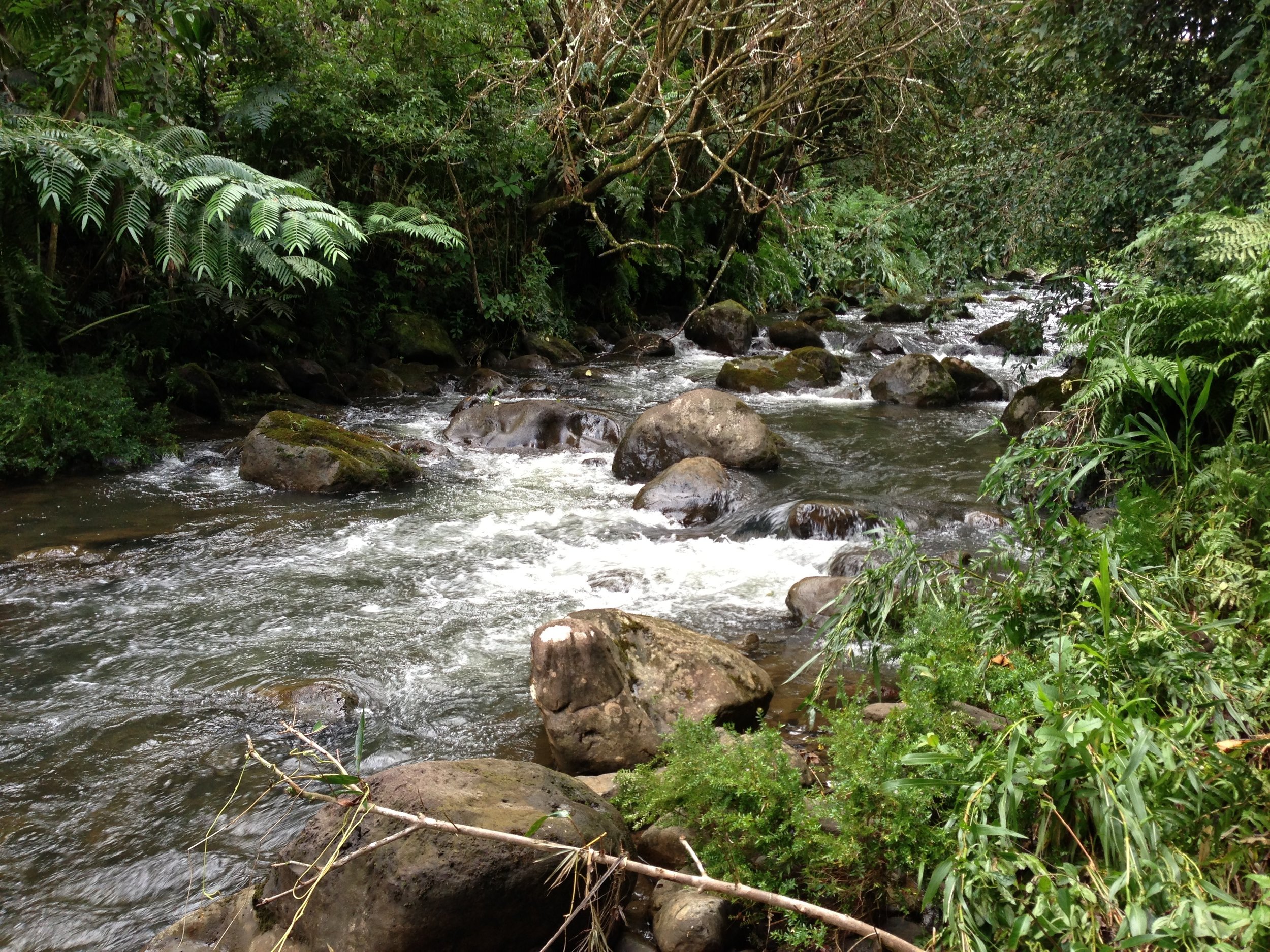 Reserve Your Adventure
Let us craft a memorable chocolate experience just for you.